Is your website getting found in the search engines?
Download our free guide to learn how to optimize your website and the secrets you need to unlock for the search engines to rank your website higher.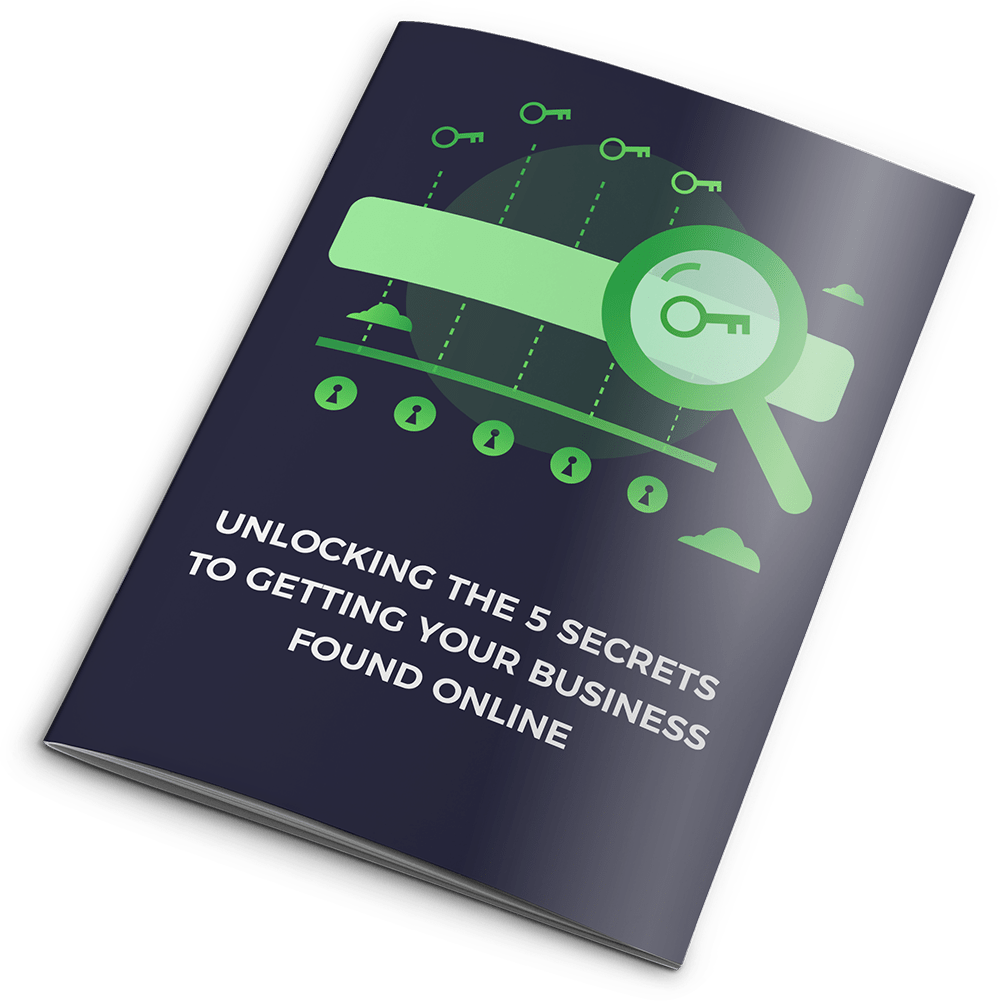 Are you visible to customers who are looking for a business like yours?
The Internet has changed dramatically over the last decade. It's no longer possible to launch a website and just cross your fingers, hoping for people to find it online.
More than 500,000 new websites are created every day. It's a crowded place and there's no reward for businesses who can't be found by their customers.
The first page of the search results in Google shows the 10 websites that they feel are most relevant for the particular search that has been performed. Do they think your website is relevant?
Download our free guide today to unlock the secrets to getting your business found online.
Search engine optimization (SEO) can help you take your event to the next level, by positioning your event right in front of customers.
Google and other search engines use spiders to crawl websites and look for keywords. These keywords and other ranking factors help the search engine know what your website is about. If your page is optimized for the search engines, you will appear at the top of the search results. 
In fact, the first three results are clicked on 75.1 percent of the time. 
Why Do You Need Search Engine Optimization?
Imagine someone is searching for a hayride or a pumpkin patch in Seattle. They will most likely type these keywords into their search bar.  Simply put; unless you have a website and content about pumpkin patches in Seattle, you will not appear in the search results at all. 
Instead of visiting your agribusiness, this customer will go somewhere else. Since most customers search online for events and things to do online, your business is losing money if you do not have an online presence. Once you have a website, you need to optimize your pages so that you appear at the top of the search listings. 
In general, you want to target keywords that involve the events you offer.  We help find keywords, and find adjacent interests of your target personas.  When someone searches for things to do in your area, you want them to see your site in the top three results.  If you do not optimize your website, your competitors will end up absorbing customers from these online searches. 
Discovery
Keyword Research
On Page Optimizations
Ongoing Content Marketing
Off Page SEO
Discovery
Successful SEO takes discovering the personas you are looking to bring to your business.  It takes putting yourself into your customers' shoes and discovering what makes them tick.  We combine your business's regional specific persona details with our research of events around the country to form a complete picture of your business's target persona.
Keyword Research
On Page Optimizations
Ongoing Content Marketing
Off Page SEO
Creating Targeted Blog Content
Do you know how to research the right keywords? Are you talented at crafting the perfect article? Luckily, you can gain a top ranking in the search engines without having to lift a finger.
Spice Digital Solutions has years of experience with helping agribusinesses achieve top search engine rankings. Our content marketers can target blog content that appeals to your target personas. Whether you need digital marketing for bridal showers at your winery or a summertime petting zoo, we can help.
Other than researching the right keywords, we also strive to find topics your clients want to read about. We recommend posting new blog articles on a regular basis. In addition to appealing to your clients, this technique also improves your search engine ranking because Google prefers sites that are regularly updated.
Discover Full-Service Solutions
Our company offers a broad range of SEO tools. Other than our content marketing services, we also perform outreach to local blogs and news outlets. By saturating your area with blogs and information about your agribusiness, you can find more customers than ever before. 
As a business owner, you do not have time to constantly market your products. Spice Digital Solutions can handle your marketing strategy so that you can focus on what you do best. Our goal is to create a tailored marketing plan that helps you reach the maximum number of customers possible. 
Our outreach services enable your company to get the attention it needs to thrive. By reaching out to local news stations, we can get free coverage for your farm, winery or agritourism business. If you are hosting an event, we can get it listed in local blogs and news stations so that more people will show up. 
Enjoy Our Local SEO Options
Many people go online to research products, events and services before they ever consider visiting a company in person. Spice Digital Solutions helps each client create listings with each search engine. By creating directory listings, we make it easier for customers to find you. 
Other than helping your customers discover your business, Google My Business can help in another way. Your listing signals your location and relevancy to Google. Because of this, having a Google My Business Listing can improve your ranking for local search results.
Agritourism is a big industry across the country, but many of your clients are based in your local region. Because of this, you need digital advertising that drives local residents to your farm, haunted trail, county fair or outdoor event. If you need help developing your next marketing strategy, call Spice Digital Solutions today to learn more.
If you need help developing your next marketing strategy, call Spice Digital Solutions today to learn more.
Spice Digital Solutions can help optimize your web presence for search engines.  Contact us today to find out how email marketing can help your event!